Tips On Choosing New Tires For Your Scooter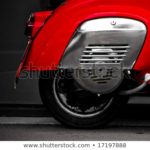 The act of choosing tires for your scooter is trickier than you can imagine. The type of the wheel and its size can greatly determine the handling and performance of the scooter. It is important to choose the tires according to the model and the brand of the scooter. Although there are a lot of tire manufacturers in the market, not all will make tires according to the sizes you require, so it is essential to pick the right one while not compromising with quality and performance.
Scooter Tires
The tire size of the scooter depends upon the size of the wheel. Note that while it is possible to change the size of the wheel, some scooter manufacturers would only keep stock sizes with them. And in almost all the cases, there is only one size of the wheel available for each model of the scooter. The added problem of options comes because the manufacturers do not cater to all the tire options in a scooter. Also, the front tire cannot be used for read and vice versa. Therefore it is extremely essential to pick the right set of tires matching the size perfectly. Your best bet may be to check with your local scooter dealer.
Note that the size of the wheel is inversely proportional to the speed of the vehicle, but the handling of the vehicle becomes easier with small wheels. The handling further reduces when there is a pillion or any extra luggage at the back. As a result, first you must understand the weight on your vehicles over a range of time and then choose the tire according to the weight rating. If you are not using for moving around the town in the cramped roads, choose the ones with excellent maneuverability. For long distances choose the most durable options.
Note that the nature of the roads which the scooter will frequently travel is also an important aspect. If there are more number of potholes, the scooter with smaller wheels are pretty unsafe. Make sure that the tires you choose have a good tread on them to suit the urban roads.
Lastly, make sure to choose a brand which has been in the market for long. Do not compromise quality for price because tires are an essential assurer of safety in your vehicle.
Do a complete research before you choose your new set of tires. Do consult a specialist if you do not have the idea on what to go with.