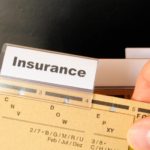 The means to saving on scooter insurance premiums starts with understanding what determines the rate the insurance company charges. The calculations start with the type of scooter owned. The premium rate is higher for sports models of scooter. Because of this, even though the new great looking bike with all the speed features might impress others, it will depress a bank account balance. New scooers will have higher insurance payments as compared to a standard older scooter. Age also plays a factor in determining the rate a scooterist pays; those who are in their 20's pay higher rates than older riders pay. In addition, the amount of the deductible affects the insurance premium, if you can carry a higher deductible, in essence self-insure for minor accidents; it is possible to pay a lower premium.
Scooter Insurance
Once motor scooter insurance is obtained, strategies exist to keep insurance premiums reasonable and even reduce them. When a motorcyclist has small claims, it is better to go ahead and pay the expense rather file a claim because the insurance carrier considers each claim filed as evidence as increased risk. Additionally, check your driving record periodically as error can arise just as they do in credit reports. As a point of information, the credit score of a motorcyclist also affects insurance rates so try to maintain a good credit score.
While it make little sense to over pay for insurance coverage, it is wise not to under insure either, since the rifer will be held financially responsible for any expenses not covered by insurance. With research and planning, you can find scooter insurance coverage which fits both his circumstances as well as his budget.
Check out: