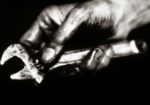 Maintenance tips for keeping your motor scooter running terrific! One cannot deny the usefulness of motorbike whether it is a scooter, cruiser or moped because it is the best option for transportation which allows you to get through congested cities with ease and above all the cost of fuel and maintaining it in good shape is way more less if compared to a car. The important part here is the "maintaining it in good shape" and it needs your particular care for keeping your scooter in working condition to every possible extent in order to keep your scooter running fine and also preserving its re-sale value so that if you wish to sell it in future you should get handsome amount for selling it. Here we will let you know how you can maintain fitness of your scooter so that it can last longer than it would without maintenance or without your enough caring.
Scooter Maintenance
Here are some maintenance tips for your
Screws nuts and bolts should be tightened twice a year
Check and change air cleaner, battery, wheel and steering bearings
Oil of engine – change it twice a year, keep check on its level every month,
Oil of transmission – should be changed once in a year
Tires should be check for – pressure and wear
Ensure to check – wheel and steering bearings, valve stems for cracks/splits and brake linings
Regularly monitor the – brake pads, tires, air filters, liquid coolant and chain tension
What you should do for proper maintenance of your Scooter
Make sure you take your scooter for a routine check up and to ensure this you need to treat your scooter just like your own baby, otherwise it will not be possible. It is suggested that you should take your scooter to a mechanic in which you have trust and he will check the overall condition of your scooter and recommend what needs to be done.
As we have mentioned earlier that changing the oil of your scooter is one of the most important things if you want to ensure the maintenance of your scooter and it should be changed after every 5K to 10K kilometers. The oil change routine also depends on the type of your scooter you should check the manual provided with the scooter for related information on which type of oil you should use and how often to change it.
Scooter Tune-Up
You should keep watch on brake pads of your scooter as these brake pads ensure your safety while driving; make sure to change them when their thickness decreases to almost two millimeter. Some experts out there say that you should change the brake pads after the meter reading of 10K to 14K kilometers but it depends on the topography of the area where you drive your scooter.
Keeping a constant eye on the tires of your scooter is another important thing to be done for maintaining a good health of your scooter and it includes checking the pressure in tires, grooves of tires, looking for cracks and holes or any other kind of wears that can be dangerous for your safety when you are riding on your scooter. You should notice that the weather conditions such as extreme summer days and topography of ground can affect the tires as well so keep this in mind as well. We suggest that when the tires are starting to worn out you should not take too much time to change them and you should make it your routine to check the pressure of tires because if that is less then tires will wear out quickly.
Beside these things you should keep cleaning the air filter regularly and change it if situation demands to do so. The liquid coolant is essential for protecting your scooter's heart, the engine, so keep changing and refilling it regularly. The chain tension and scooter's battery should also be check from time to time.
If you follow these instructions then you can prolong your scooter's lifetime by considerable amount of time. It will not just ensure your own safety, but the safety of your bike as well and preserve the resale value of your scooter. We hope that this guide will be useful for you for maintenance of your scooter, and we wish that you stay safe and ride safe.